5 tags
A Simple Web Image Scraper
I download pics I like from the internet and put them in a pix/ref directory for later.  I have a bunch of these, and they are automatically backed up to my box.net account.  Sometimes I really like artists and want all their images.  For example, http://www.loish.net, or http://www.sergebirault.fr/portfolio.php, or in my latest case, http://www.du-artwork.de/.   I really love Daniela's...
2 tags
When a company's main business is...
buying other business and incorporating them into themselves and they used to be creative team but they haven't really made anything new, they probably have run out of things to do with that product, and are just making it slower. (a runon sentence  I know)  This is a generalization I've come to.  And maybe they are just, plain lazy, or the company is now run by the originators and...
Sony showed a night of selected films from mountain film with the tour director and a few of the films directors.  It's a really cool festival with a emphasis on outdoors films and eco  friendly films.  Mainly documentaries, which I don't really watch, but some really great films.  Here is a list of all the films accepted in the festival, I think we saw 15 of the films, but here are...
3 tags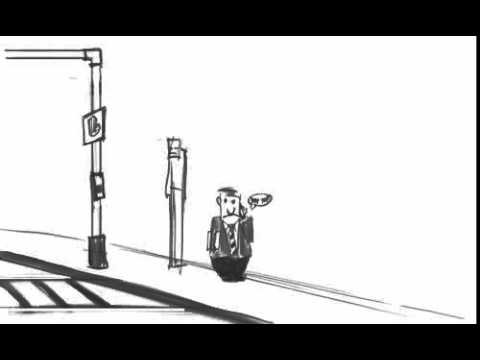 2 tags
Daily Draw Febuary 2013! →
It's that time of year again!  Daily draw.  You can follow my thread here, probably woln't post on the blog for a bit.
2 tags
The Kid Who Asks To Many Questions...
It's annoying, I'm trying to work, and he/she is asking me so many questions, I can't even get MY work done.   I think we've all been there, whether we know it or not.  I know that I've been there, so I thought I might share some thoughts and a story.   When you are at a new job there is  a lot to learn.  You want to be good at your job.  So when you hit a stump,...
2 tags
#VMAT 2012
I'm not sure if this marks the beginning of my artisthood, but I feel like participating in holiday themed drawing is a true sign of an artist.  This year I was apart of, "The Very Merry Super Twitter Secret Santa Art Trade," which is a random-Christmas-themed-drawing-swap. I have to say that it was awesome!  I learned a lot, I finished a piece, met some really talented people,...
3 tags
The Year Of the Sketchbook
Coming to Sony was possibly one of the best choices for my tech and art career.  Although I am still a "techie," I was able to find a group of Sony artists who helped push me to grow and create.  I think this year I produced more art work than I have in the past 4 years.  I've seen growth and am getting more comfortable creating art, although 90% of the time I hate what I create....
In The Style of @manlymanton
Don't let people tell you, "you have so much talent."  Tell them, "I worked damn hard for this. practice leads to 'talent'." When demoing a tool to artists, don't show them all the bells and whistles.  Take the least amount of time to show them exactly what it does. Keep backups of your backups of your backups. Take that leap, don't doubt yourself.  Big rewards don't come to those who play it...
1 tag
"Fear Of Blank Paper," or alternatively, thankyou...
People always say, "it's always the hardest to put down the first stroke." or something like that.  For me, it's hard to put down every stroke, as I'm always second guessing myself, thinking I'm going to put down the wrong line, and generally not being confident about my drawing.  Part of this is based on the fact that I draw in sketchbooks a lot and people look...
3 tags
2 tags
Over-Inspired
I've seen a few blog posts on this, but a month or so ago, I was suffering from what I've deemed "over-inspiration."  I've defined this as when an artist or individual is so focused on viewing other peoples work, they just can't bring themselves to create.  With the age of digital distribution, the internet, and countless number of resources, I find a lot of...
3 tags
It's Been a While...Again.
well I managed to not blog again for a while, but on the upside that means I've been busy! Busy with what? DRAWING! I took a challenge, draw a drawing for every day in Feb. I missed 2 days, but I managed to get a lot done drawing wise. I really was practicing, studying models, skulls, poses, techniques. The last month alone I progressed. Even though there were times when I...
4 tags
The Tipping Point
If you haven't read Malcolm Gladwells, "The Tipping Point," stop reading now and pick it up. If you have, then I have to say, I believe I'm at that tipping point.  To what? I Don't know.  The space where you break into another realm, open passages never before found, take mental strides you never imagined. I'm also at the point where I'm feeling tired,...
2 tags
2 tags
Drawing A Day
I've made a new years resolution this year.  Draw for at least 15 mins a day.  Here are some of my favorites from the first 2 weeks.  I'm really enjoying this, and my drawing is getting better already.  Not as scared of faces anymore.  Still have a long way to go, but damn it feels good.
2 tags
"Draw First, Ask Questions Later."
@manlymanton posted this the other day and it got me thinking.  I'm really scared of drawing.  I'm not afraid to admit it.  I consume a lot of great art over the course of a single day, and a lot of times,  my stuff sucks compared to the stuff I look at.  I compare my art to the great art I see, and  It's not right.  It hinders me from developing better stuff.  I get scared, I...
4 tags
2 tags
4 tags
A MELancholy Beginning
I wrote this a while ago, but never posted it up.  I had to learn MEL, blarg…so I figured I'd do something fun in the process.  Can't say that it was super enjoyable, I'd rather be pythoning it up, but here it is, kinda made something cool. After I finished it, I decided it would be cool to add a random material to each box, so with a few line changes, it randomly picked...
"When a man walks into a room, he brings his whole life with him. He has a..."
– Don Draper Season 4 Episode 8
1 tag
Well I Lied
I said I would be posting soon…yea, that didn't happen.  Sometimes life gets in the way.  If I had it my way, I'd be pumping out blog post after blog post.  Actually, that's a lie too.  I would be drawing and programming my ass off, getting things done for my portfolio.  Hell I've got at least 10 blog posts that are anywhere from 50 to 90 percent finished.  I just...
I forgot to post for a while...
I've been MIA lately on the blog.  It's not that I haven't been writing, it's just I've been preoccupied.  Things have been a little on the rough side lately.  Personal Life, work, outside projects, nothing has been going well.  I guess you could say I'm in a slump.  On the bright side, I do have a bunch of posts building up.  Lately my posts have been longer,...
3 tags
Highlight an Excel Cell Using Python
import xlrd, xlwt inputBook = xlrd.open_workbook('test.xls') inputSheet = inputBook.sheet_by_index(0) outputBook = xlwt.Workbook() outputSheet = outputBook.add_sheet("sheet 1", cell_overwrite_ok=True) style = xlwt.easyxf('pattern: pattern solid, fore-colour red') for x in range(inputSheet.nrows):     for y in range(inputSheet.ncols):        ...
3 tags
My Scripting Mantras
Originally Posted at: http://altdevblogaday.com/2011/06/20/my-scripting-mantras/ There are so many things to remember when building tools that forgetting one part can result in a big waste of time.  Personally I've seen this happen, and in some instances wrote tools myself that we're never used.  Although it's something I strive to eliminate, being new to tool creation has it's lessons to learned,...
1 tag
6 tags
Photoshop Scripting: Time and Sanity
This post is cross-posted at http://altdevblogaday.org/ where I have recently become a contributer.  Every 2 weeks I'll post something up.  Here's my first post. Recently I've seen some great posts about scripting.  While I enjoy theoretical discourse, I'm much more of a practical person.  This is why I love scripting, an emphasis on getting something done quickly that is...
2 tags
3 tags
2 tags
2 tags
Assign to F2 Key
var docRef = app.activeDocument;  var current =  docRef.activeLayer; var layerTitle = prompt("Enter Layer Name", current.name); if(layerTitle != null)      {current.name = layerTitle;}
3 tags